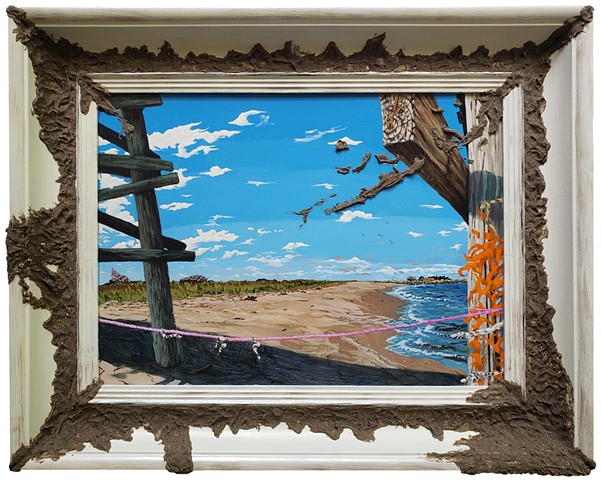 Poux de sable à la Grande Île (Sand Lice on Grand Isle)
Acrylique et sable de la Grande Île sur panneau, cadre recyclé
15.5" x 19.5"
2018
Featured on page 84 of Feux Follets: Chemins & Cheminements.
Écoutez sur YouTube.
Private Collection.
Çé sèlmen posib fé kopi apré tèks é pòrtré si lartis-la donné pèmisyon ékri.
No text or images from this site may be reproduced without express written permission of the artist.