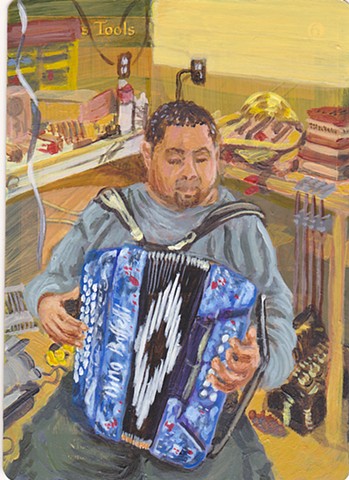 Dexter's Tools (Dexter Ardoin)
acrylique sur carte de Magic: The Gathering™
5.125" x 3.125" x .25"
2015
Who is your biggest influence?
Alphonse "Bois Sec" Ardoin, Morris Ardoin
What's your favorite meal?
unknown
When did you begin playing music?
At a young age.
What piece of advice would you give a stranger?
Don't ever give up.
What would you say is your biggest moment in your music career so far?
unknown
Do you have a favorite color?
Blue.
What's your goal in creating and playing music?
unknown