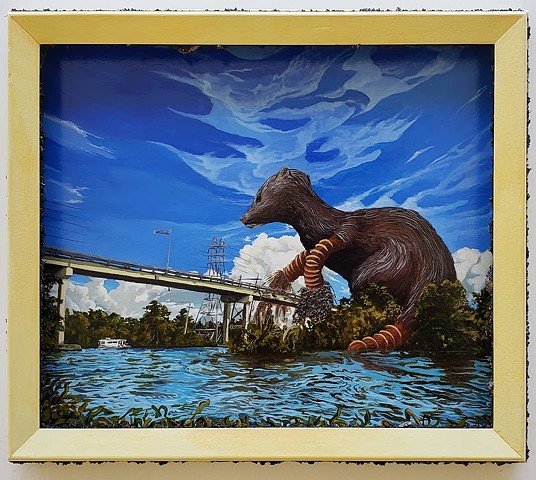 La Belette à dragues (The Mink with Dredges)
acrylique et sédiment du bayou Segnette sur panneau, cadre recyclé
13.5 x 15.5 x 2in
2019
J'ai commencé ce tableau pendant ma résidence à A Studio in the Woods entre le 24 septembre au 4 novembre 2018. C'était complété presque un an après.


Private Collection.
Çé sèlmen posib fé kopi apré tèks é pòrtré si lartis-la donné pèmisyon ékri.
No text or images from this site may be reproduced without express written permission of the artist.