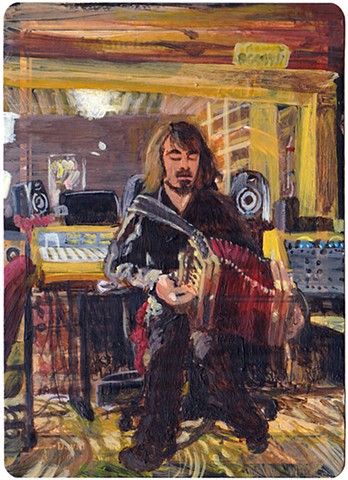 Chris' Sanctuary (Chris Stafford)
acrylique sur carte de Magic: The Gathering™
5.125" x 3.125" x .25"
2015
Who is your biggest influence?
Probably the Beatles.
What's your favorite meal?
Rice and gravy.
When did you begin playing music?
Started playing music at 8 years old.
What piece of advice would you give a stranger?
Don't waste time. (Because I waste so much time)
What would you say is your biggest moment in your music career so far?
I got to back up Dr. John on a cd of music written by Bobby Charles.
Do you have a favorite color?
No favorite color.
What's your goal in creating and playing music?
No goal. I just like it.